"Went home to puff the herb to watch a little cable..."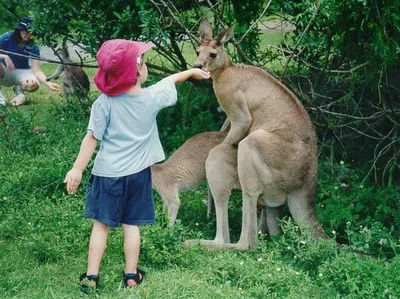 Damn.....
So I had all these dope album and artist reviews that I was gonna do this week, but thats gonna have to wait. Instead I got some dope tracks for you to check out. Two are of the east coast flavor, and the other is dug from the crates. Just want to say
RIP to Bob Moog
, the pioneer of the analog synth, who revolutionized music as we know it. So every time you here any 80's new wave, any house or trance, or most dirty south music, remember Bob tweaking knobs and circuits 60 years ago to make it possible for these cats today.In the previous post there is a link to a good interview with the man himself. On another note, this
Kanye shit is outta control
. He is getting all kinds of press, which is good, but he is starting to get pissy and a little arrogant. I hope his ablum does good, but that shit is getting to his head. He lately has been on these lil rants and tirades to gain more PR response, in my opinion.
He knows if he does an interview with Sway on MTV
, and
starts to go off on a rant, that shit will spread on the internet and other medias like wildfire
. He's becoming a master of marketing. Which if your trying to go 5 times plat isn't that bad of an idea. Has anyone heard it though? I heard from a lot of people that its aight. I just heard Diamonds and that Golddigger joint, which are mediocre in my eyes. Not a big fan of Jamie Fox on the mic though so Im a little biased. Oh and one more thing before we get to the music. I might be having someone join the team in the next few days to help out round here and post shitwhile Im not around. Ill let you cats know the deal with that in a few days. And with that here the beats.
1.
The Ultimate (Showbiz Remix) - The Artifacts
Ah emcees El Da Sensi and my man Tame One. These cats were rugged when they were a group outta Newark, doing dope graff raps (Wrong Side Of The Tracks) and just talking bout my homestate of NJ. Tame is doing aight on his own I think. Well his last album The
OG Bobby Johnson
and that
Leak Bros
shit were a little ass, but When Rappers Attack was butter. El Da Sensi's last album though sucked dick. They had some creative differences though and had to split which is respectable, but not really an plus to eithers careers. But you know how that goes. Tame is on that smoke dust and graff rap, while El is know trying to be an indie darling so what can you do. This beat is rugged casue it got Showbiz from DITC killing it with those dope horns and loud ass drums. And that vibe sample he got going through the track is heat.
2.
Son Get Wrec (Evil Dee Remix) - Black Moon
Another dope remix. This joint here is fire. This was back when Black Moon was actually putting out good records. I like the OG version, but this one kills it with those dope keys and that "yeahhh ha" sample running through. Then the gritty horns on the hook. Ill. Man anyone hear that
Buckshot and Ninth Wonder album
?(<--This interview though dude likes it) That was some of the worst shit I heard in a minute. Buck was off and Ninth, man I dont even know what to say bout all that. It was rough.But it got mixed reviews so some heads got down to the fruity loops steez. And Evil Dee aint doing to good himself either. That last Beatminerz joint Fully Loaded With Static was pretty miserable. I mean I give Evil Dee and Mr. Walt props for repping the Indie scene, but man they just aint got it no more. The one thing I never really liked bout them though is that they got like 10s of thousands of records but they still flip the same ass common samples that everyone else be flipping. They in interviews bragging bout there libarry of records, but then they flip some shit off an Ultimate Breaks and Beats album. But don't get me wrong, these cats were a force in the 90's and just had that chemistry as a group. This beat is a testament to that. I dunno I guess Im just stuck in the 90's.
3.
Supermarket Blues - Eugene McDaniels
This here is the hot shit. Eugene McDaniels was a soul/funk artist from back in the 70's who have provided today's samplers with lots of shit to work with. His songs always have a deep meaning to them, laid over a real funky backdrop. Almost every song on his album,
Headless Hero's of The
Apocalypse, has been turned into hip hop form in one way or another. This jam here is most recognized by being sample by Madlib, where he flipped a loop from the beginning for I think a Quasimoto joint. This song is about a black man going into the supermarket and getting his ass kicked for being black and getting the wrong can of food. Its a deep concept but presented in a real funky form. GOOOOODDDDDD DAMMMMNNNNN!!!!!

And that is it for today. Stay tuned in the next couple of days, cause Imma hit this blogging shit with a vengeance. Peace and once again RIP to Bob Moog. Buy a Voyager to support the man.