The Low End Theory Podcast #2: The 5 AM Edition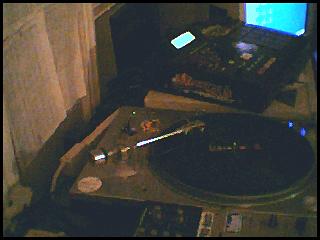 My MPC and hooptie turn.
Well its 5 am on a Monday night and Im bored as hell, so I made this hip hop mixtape/podcast for you motherfuckers. It came out pretty dope. Its about 30 minutes long and has a lot of good indie shit and some 90's joints. Heres the tracklist.
1. Intro




2. Emanon - Count Your Blessings




3. 5 Deez - Late October




4. Count Bass D - Blues For Percy Carey




5. Charizma - Red Light Green Light




6. No Id - Interlude




7. Common - In My Own Words




8. Ghostface - Biscuts




9. ATCQ - Oh My God




10. Beastie Boys - Sure Shot




11. Nature - To My Advantage




12. Diamond D - Sally Got A One Track Mind


13. Large Pro - Wanna Chill


Podcast #2
I also made this beat tonight.
Shits pretty funky. Sampled some Galt MacDermot for this one. And played a lil synth in it. More of an upbeat track clocking in bout 115 bpms.
In other news, my partner Lou is taking a little break right now, so Imma roll solo for a minute. I might have some other cats come post once a while. So if your interested and have a knowledge of more obscure or slept on joints that you want to feature,
hit me up
. So thats it for now, enjoy the music and peep these links.
LINKSSSS!!!!!!!
Biggie Freestyle Movie
. This is dope as fuck. Must see. Thanks to
Spine Mag
for the link.
Amen Break Documentory
. Real tight. The Amen Break is a classic breakbeat by the group the Winstons, and has been used on countless tracks from all different genres of electronic music. Check this out.
Nas - 50 Cent Diss MP3
Real dope T-Shirts
. Found these one ebay one night. I like the Favorite Breaks joint. It has all the dope og breaks waveforms.
Graffiti Stencils
. This is cool but real wack at the same time.

Kanye West article from NY Times, via Okayplayer
Trailer For 50 Cents new movie, Get Rich Or Die Trying.
Soft Drinks And Hard Rhymes
and thats that. The suns up so I gotta get my ass in bed. Peace.