Make It Funky! 3 rugged joints for the afternoon.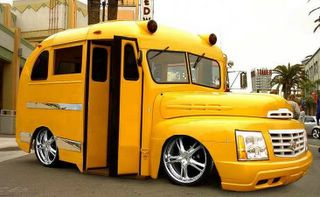 Oh yeah. Its time to funktify your afternoon. I snatched 3 joints up that get up with the get down.
The first banger that we got is:
Herbie Hancock and the Headhunters - Watermelon Man
This is an all time favorite of mine. The Headhunters were a group formed by big
Herb
, when he got into the more jazz fusion side of things. Before the Headhunters, Herbie rocked with the Sextant, a group that fused Rock, with Jazz, R&B with world music. After 3 albums, and weak record sales, he disbanded them and formed the Headhunters. He called apon "saxman/clarinetist Bennie Maupin (a former member from the Sextant), bassist Paul Jackson, Jr., drummer Harvey Mason and percussionist Bill Summers. This album sold well over a million copies and even beat out Miles Davis's, "
Bitches Brew
". By the end of the 80's the Headhunters called it quits and packed it up. They have been sampled by many hip hop groups and are one funky ass band. "Watermelon Man" is a remake of Herbie's 60's hit with a real funked out groove. It starts with a panflute and some cat grunting, then in drops the bass. When the Rhodes kicks in, it starts really grooving. Definality a classic.
The second joint is:
All the People Ft. Robert Moore- Cramp Your Style
Not a lot of info bout the background of this B-Boy classic. This track has been sampled by mad hip hop groups and the
Breakestra
does a really funky cover of it. The Breakestra is a group that was founded by bassist/guitarist/upright cellist/producer, Miles Tackett. They did an album called,
The Live Mix Pt.2
which is an album where they cover original breakbeats. This record is excellent. They seamlessly segue into different breaks. This joint here is one of the OG breaks that they do a full cover of in that album. An extremely funky joint that almost every hip hop head has heard.
The last joint imma cover today is:
Charles Wright & The Watts 103 st. Rhythm Band - What Can You Bring Me
This is some more certified heat. Charles Wright headed this great funk group from the late 60's to the early 70's. He was the leader, singer, pianist, and guitarist and recruited this 8 member band from Watts, in Los Angles, CA.
Bill Cosby
actually helped the band get off the ground by letting them appear on gigs. They recorded for Keyman records, then moved to Warner in 1969. They did the track "Express Yourself", which is very heavily sampled in hip hop, NWA did their classic of by the same name jacking loops of that song. This song here is not as well known as "Express" but is a classic non the less. The rhythmic guitar intro leads into a real funky horn riff that gets your head knodding real fast. FIYYYAAAHHHHHH
Thats it for now.....