Buckwild: Word..Life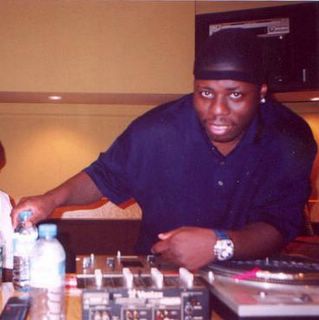 Today is part 3 of the DITC producers.
Buckwild is kind of slept on, but he is still doing production work for big name artists. Buckwild started out as
Lord Finesse's
DJ. He mainly was a DJ, doing a little production but nothing big. He then produced his first track, "Shit is Real (ft.
Diamond D
, Lord Finesse, and Stretch)". He became one of DITC's main producers doing tracks for Big L and the rest of the crew. This got him noticed and he hooked up with O.C. to do his classic album,
Word...Life
. Producing almost all the cuts on that record he starting messing with other cats. He worked with
Organized Konfusion
("Stress"), Biggie's ("I've Got A Story To Tell"),
Sadat X
("The Lump Lump"), and the hip hop anthem of 2000, ("Whoa!") by
Black Rob
, Jigga, and Diddy's ass. He did a lot of ill remixes also. One of my favs is the Artifacts "C'mon wit the get down (ft. Busta)" He released his own album Compositions, on his own Kurrup Money label in 1999. This joint had cuts with OC, Reservoir Doggs, Big Pun and many others. Most recently Buckwild has been working with the GAME's lame ass for a track called Like Father, Like Son(ft. Busta Rhymes). He also did the controversial Nas track, "These Our Are Heros" (shits comedy). He did some cuts off of
Shyne's
real disapointing album, Godfather Buried Alive. So peep a real through cat. His whole catalog is consistent and he still makes hits. One of the Bronx's finest producers.
Creative Control - O.C.
Put it on - Big L
Dammn - Alkaholics (Buckwild Remix)